EU countries acquired comprehensive organic legislation with the implementation of the EU-Eco-regulation 1992. Supervision of certification bodies is handled on the national level. In March 2002 the European Commission issued a EU-wide label for organic food
The National Organic Program (NOP) is the federal regulatory framework governing organic food. It is also the name of the program of the United States Department of Agriculture (USDA).
India Organic is a certification mark for organically farmed food products manufactured in India. The certification mark certifies that an organic food product conforms to the National Standards for Organic Products established in 2002.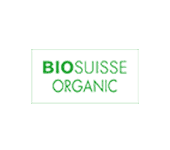 In Switzerland, products sold as organic must comply at a minimum with the Swiss organic regulation. Higher standards are required before a product can be labelled with the Bio Suisse label